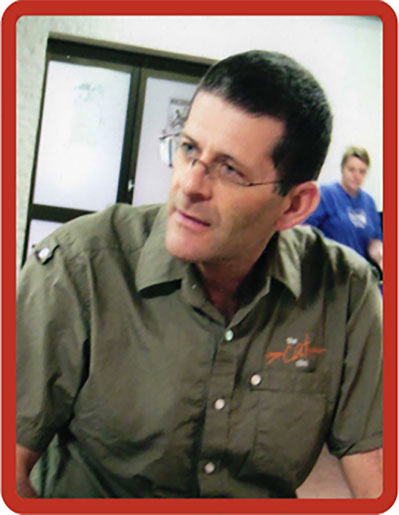 Dr Richard Malik, BVSc FACVSc PhD.
Richard Malik graduated from the University of Sydney in January 1981. His first year out was spent training in anaesthesia and intensive care with Jan Ilkiw and Kathy Brock at Sydney University Veterinary Teaching Hospital. This was followed by a PhD in the Department of Pharmacology at the John Curtin School of Medical Research (ANU), working with David Curtis on amino acid neurotransmitters. During this time he also worked part-time at Woden Animal Hospital. Dr Malik then moved to the Neurobiology Research Centre at the University of Sydney studying the development of neuromuscular connects as an NH&MRC postdoctoral fellow.
In 1987 he returned to the Department of Veterinary Clinical Sciences as its first Resident in Small Animal Medicine. Since then he remained in the vet school in varying capacities, and was the Valentine Charlton Senior Lecturer in Feline Medicine from 1995 to 2001. He is currently a veterinary specialist employed by the Post Graduate Foundation in Veterinary SCience to conduct clinical research, work in veterinary practice and organise continuing education. Dr Malik passed his FACVSc in Medicine of Cats in 1991 and is a registered specialist in feline medicine.
Although interested in all facets of cat medicine, he is particularly interested in infectious diseases, neurology and cardiology. Richard has wide research interests, including mycobacterial infections and fungal disease (especially cryptococcosis). Currently, he is concentrating on feline renal disease (with Joanna White), FIP (with Jacqui Norris), faucitis (with Richard Stenlake) and diseases of Koalas (with Mark Krockenberger and Paul Canfield).